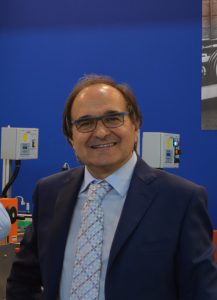 "On the other hand, those selling standardized products must always compete with competitors. I consider customer/supplier cooperation essential for innovation and its creation. A product's quality is not only measured by the purchase price, although that's important, but by all those components that go into making it up in its entirety (services, consumption, energy costs, the quality of the materials technical assistance and consultancy).
We need to invest in research and innovation, of product and process, making articles that can stimulate the market, that's how new demands are created and innovative solutions are found."
                                                                                                                                                                                                 Gianfranco Borghi (Part of interview for Ceramicanda)
TECNOMECBORGHI began its activity in 1981. It has thus become a safe and reliable reference point for the supply of automation for the ceramic industry. It has specialised in handling systems for single-firing, double-firing and third-firing tiles (press reception units, loaing/unloading machines, kilns and dryers, accessories and customised equipment). It produces both standard machines, and custom ised sytems on the basis of the customers' specific requirements.
TECNOMECBORGHI the strong point is the organisation of its staff:
the sales personnel pay particular attention to the custoers' priorities and provide timely and effective assistance;
the technical department designs innovative solu tions that are suitable for any necessity;
production is entrusted to highly qualified per sonnel to guarantee an excellent product
+ INNOVATION
Innovation is the challenge to win
Development and construction of innovative machines for improving the movement of tiles during the various stages of the production cycle
+ ENVIRONMENT
An ecological policy is the added value
Design directed at reducing energy costs, optimising the recovery of dust, and effectively treating industrial waste materials
+ RESEARCH
Customer satisfaction is our satisfaction
Research of customised solutions both in terms of production and safety
+ TECHNOLOGY
The product's toughness is the main concept
Simple, reliable and durable systems characterised by top quality materials and components
Designing solutions to make your ideas happen
+ IL TERRITORIO
Fiorano Modenese and the excellence
Fiorano Modenese is territory of excellence in production technology for the ceramic industry.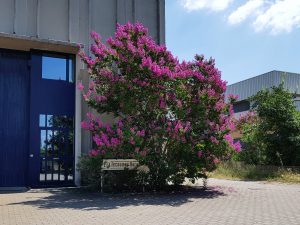 TECNOMECBORGHI produces:
SYSTEM FOR HANDLING TILES TILE PRESS ACCUMULATORS
LINK-UP CONVEYORS
CONVEYOR CURVE
ROW TRANSFER FORMER
LOADING AND UNLOADING UNITS FOR DRYER
KILNS AND STOCKING UNITS
CONTROL EQUIPMENT
SORTING LINES
FLIP-OVERS
TILE-TURNERS
FETTLING UNITS
TILE GRINDER
SUCTION CUP COLLECTING SYSTEM
SPECIAL EQUIPMENT