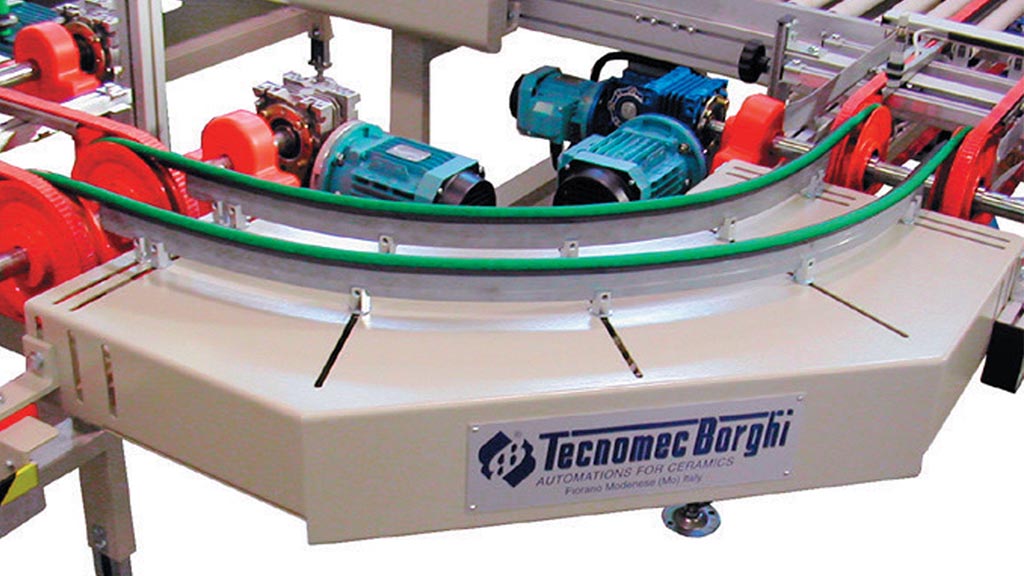 CPR – Policord curve
CPR – Policord curve.
The CPR machine was designed and built for the transport of tiles in line and to change the direction of an established angle by feeding the line located downstream.
CPR is modular in design, simple in operation and maintenance. The parts subject to wear are minimal and easy to replace.
The CPR machine is composed of the following main groups:
Connection pulley unit
Pull pulleys group
Drive motor group
Sheet metal frame assembly with belt guides
Various versions are available according to the size of the tiles to be treated.
The main characteristics of the machine are:
Construction simplicity
High production efficiency
Details built with materials resistant to wear and tear over time
Adjustment speed for format change