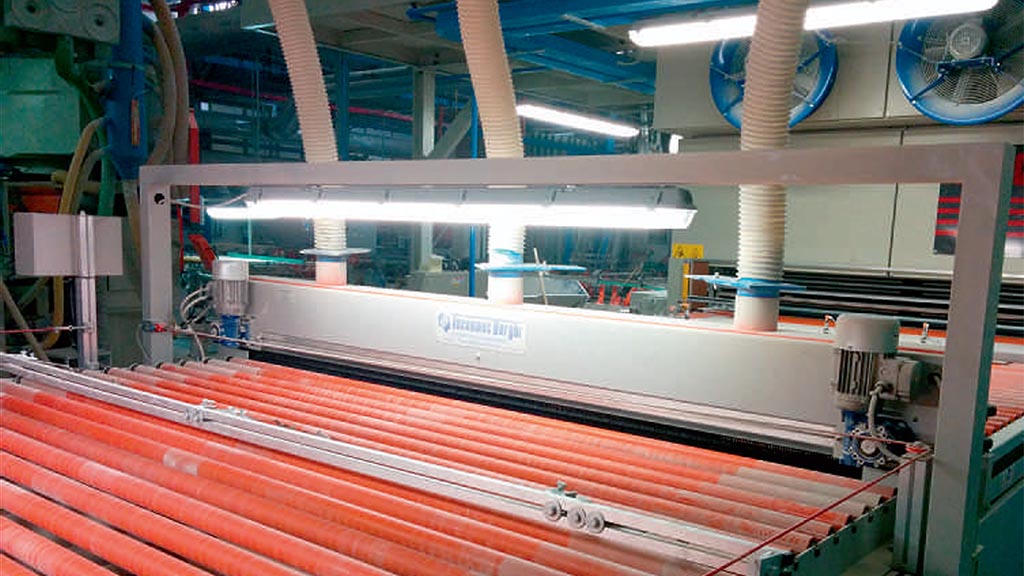 SPTC – Tangential brush with belts
SPTC Tangential brush with belts for press output collector RUP/BM.
SPTC / SPTC 4 is a patented tangential brushing system effective for cleaning the tiles on the roller conveyor and on the line.
Ensures:
• Excellent cleaning and burr removal results;
• Flexibility in production with the possibility of format change without any modification;
• Longevity of parts with very little maintenance required;
• Easy replacement of internal parts;
• Wide range of high quality Brush Belts
SPTC consists of two or four counter-rotating brush belts. The two brush belts are respectively activated by a gearmotor with pulling motion so as to keep the brush belt under tension during work (patented system MOA000137).
SPTC can mount belt brushes of different characteristics, designed and tested by us according to the materials in production. Unit equipped with a functional adjustable suction hood that allows excellent removal of dust on the material.