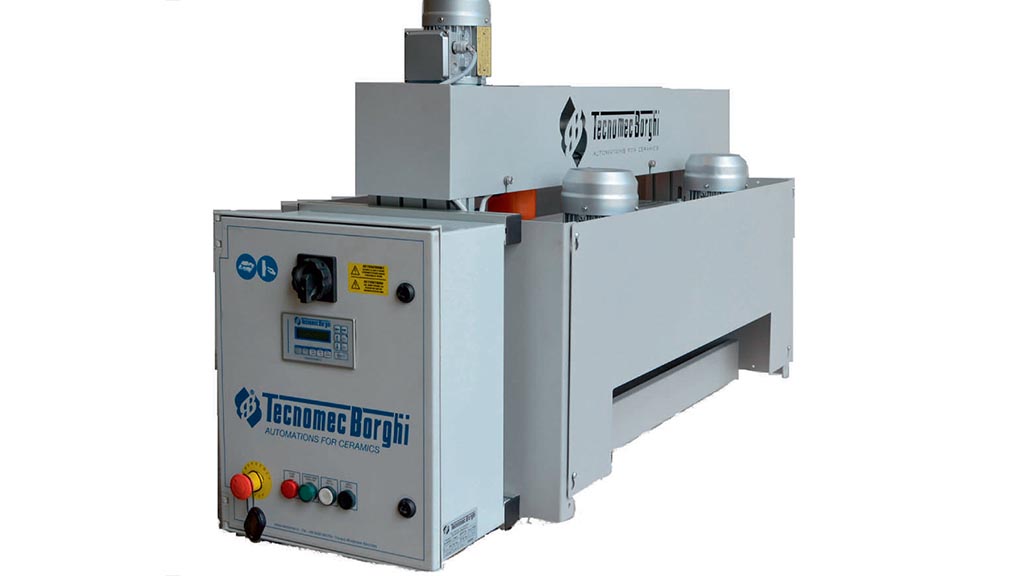 SPTCA – Tangential brush with belts automatic
SPTCA Tangential brush with belts automatic.
Is a patented (N.0001368783) automatic tangential brushing unit for the efficient cleaning and treatment of tiles on roller conveyors and in-line.
IT GUARANTEES:
• Excellent cleaning results;
• Flexibility in production with the possibility to change format without making any adjustments;
• Constant and precise regulation thanks to the automatic system;
• Easy replacement of internal parts;
• Broad range of high-quality brushing belts
SPTCA
• Is made up of the following main units:
• Steel frame
• Drive units
• Dust extraction box
• Brushing belts
• Electrical control panel with inverter and industry 4.0 PLC/TK logic
SPTCA is composed of four contra-rotating brushing belts with various types of brush inserts
specifically designed to suit the material being treated.
The system allows installation in tight spaces in relation to the direction of rotation and the possibility to treat products with minimum thickness 80mm up to 2500 mm, without any restrictions on length.
The innovative automatic regulation system, configured by the operator, monitors the wear of the
brushing belts and ensures consistent pressure on the treated material.