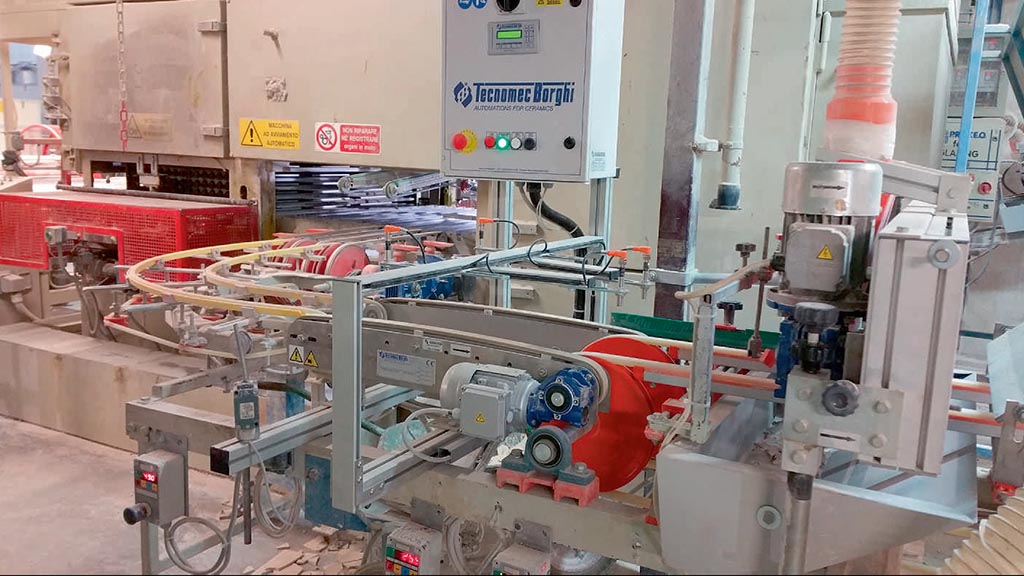 GCL 1200 – Electronic tile turner belts on tile handling lines
GCL – Electronic belt walker on a tile line.
The GCL machine has been designed and built to rotate the tiles that are transported on a line or roller conveyor by an established angle.
GCL is modular in design, simple in operation and maintenance. The parts subject to wear are minimal and easily replaceable.
The GCL machine is composed of:
General support structure
Transport and rotation belt assembly
Electric control panel
Various versions are available based on the size of the tiles to be treated.
-GCL 720
-GCL 1200
-GCL 1200/1500        
-GCL 1200 4C
-GCL 1200 4C H.150
The main features of the machine are:
Constructive simplicity
High production yield
Details built with materials resistant to wear and over time
Adjustment speed for format change