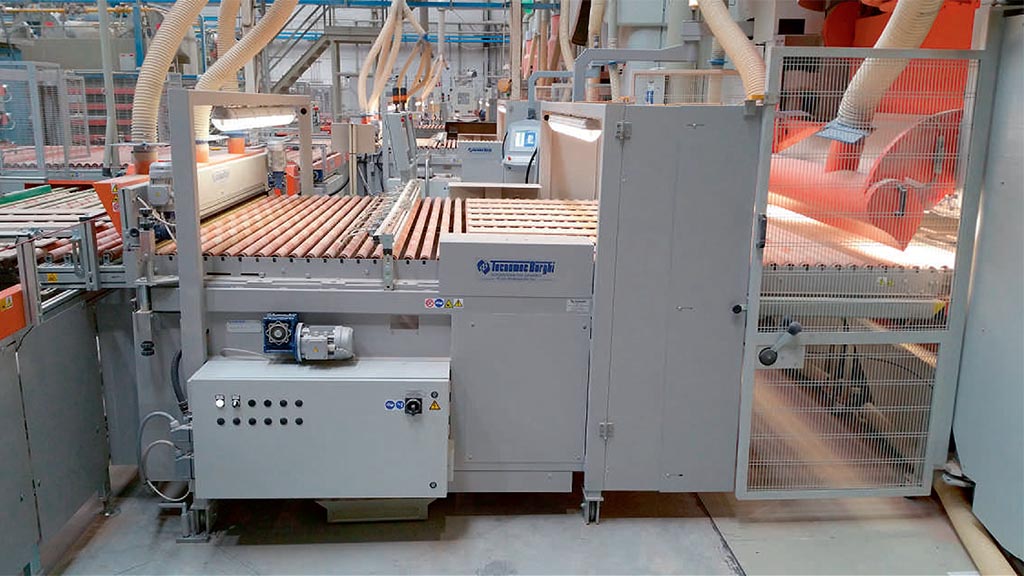 RUP/BM – Press output collector
The RUP/BM press collector has been designed and built for the transport of tiles leaving the press to automatically feed any machine located downstream of the press.
RUP/BM is modular in design, simple in operation and maintenance. The parts subject to wear are minimal and easy to replace.
The main parts of RUP/BM are:
– Retractable roller arm or pneumatic lifting arm
– Modular R/M tile tipper
– Group guides and deburring scrapers
– Upper and lower brush for cleaning the tiles
– Fixed transport roller
Various versions are available according to the format of the tiles to be treated.
The main characteristics of the machine are:
– Simplicity of construction
– High production efficiency
– Details built with materials resistant to wear and tear over time
– Adjustment speed for format change